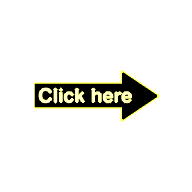 Secure Online Ordering


Please note: We have a newer and more secure online ordering system which now lets you pay easily with PayPal or with regular credit cards. If you prefer to telephone or fax your order to us please read the information near the bottom of this web page below this box.

The vast majority of all products listed on our website are in stock at the prices shown. We are quite diligent at keeping our website up-to-date. Despite this we still recommend that those planning to order a lot of merchandise should email us before ordering to make sure that we have the product(s) available in the quantities required. Also, please be careful to enter the proper address and zip code. Extra shipping charges may be added later to orders where improper address information results in additional forwarding or return expenses.
Most orders are shipped within 24 hours except on weekends and holidays. Normal U.S. shipping is done using Priority Mail service. If you need faster shipping please email us prior to ordering for upgraded shipping information. Priority Mail usually arrives within 2 or 3 business days to most parts of the United States.
If ordering from outside of the U.S. please email before ordering for more instructions.

Also, please read notes 1 & 2 below.
Note #1. Shipping is $8 for most U.S. orders totaling under $45. We normally cover U.S. shipping on orders totaling $45 or more. Our normal shipping method is Priority Mail although heavier items may be shipped via UPS Ground Service which is usually somewhat slower. If you need a faster or different shipping method please email for more information prior to placing your order. If you are ordering from outside of the U.S. or if in Alaska or Hawaii and ordering larger and/or heavier items please review our Alaska, Hawaii and International Order Information and International Return Policy first then email us to determine the shipping charge for your order and obtain additional ordering instructions. Orders shipped outside of the U.S. may (at our option) be shipped via First Class Mail or some other fairly slow economy shipping method unless otherwise arranged with the buyer prior to the order being placed.

Shipping which is automatically calculated for international orders is based on standard sized items of typical weight. Heavier items being shipping outside of the United States may require more shipping. We will contact you if the item(s) you are ordering will require more than what is automatically shown on the payment page. Likewise, we may refund part of the shipping for internationally ordered items which are significantly lighter and/or smaller than normal
Note #2. Almost all of our products are usually available at the listed prices. However in RARE INSTANCES some products and prices may be unavailable or subject to price change. If an item isn't available or if the price has gone up we will notify you and offer a refund or allow you to pay extra if the price has gone up if you wish to pay the extra amount.