Samsung SR-100 WebTV remotes. $12 new or get 2 or more for just $9 ea! This remote may work with other makes and models of WebTV systems. 30 day guarantee. No batteries included. Requires 2 AAA batteries.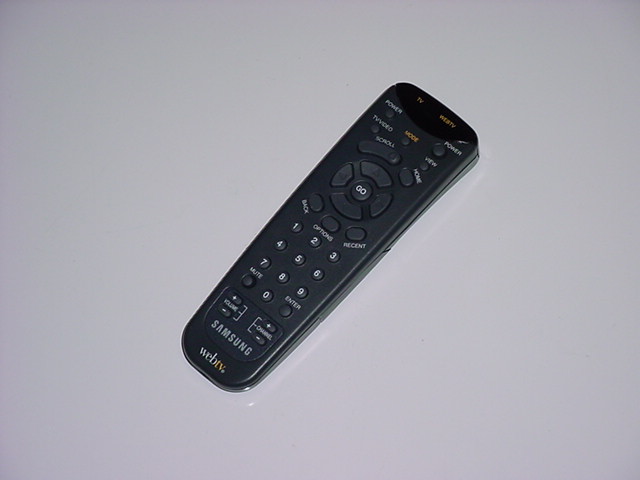 click here for pricing and more details
WebTV users please note: Our automatic online ordering system is having problems receiving orders from WebTV units due to the new encryption required to process credit cards. We recommend that all those ordering via WebTV to email us at bargainstore@oldsoftware.com with your phone number so that we can call you and have you place your order via telephone. If you have access to a computer that has a fairly new version of Internet Explorer or Netscape you won't have any problems ordering online.




See "Ordering Details" for limited exceptions






return to main menu